So I urgently need some money and I have to part with some of my Hetalia collection.
Selling Official Merch including Arte Stella, Cardverse metal charm, Character songs CD and Ice Tray! Also Selling
Doujinshi!
Shipping from Brazil.
Prices are in USD, but can be converted in GBP if you live in UK. Accepting Paypal only.
Please comment or send me a PM (i will receive notification mail) for Shipping and total prices!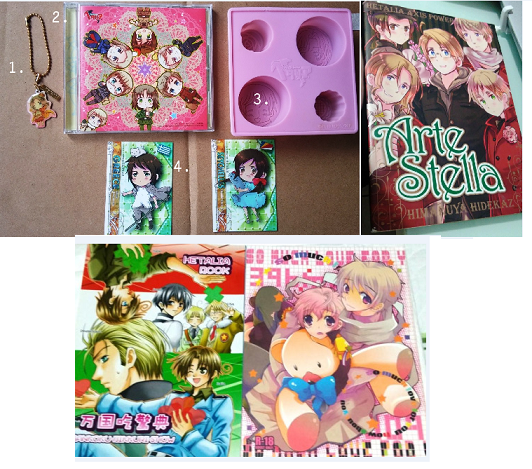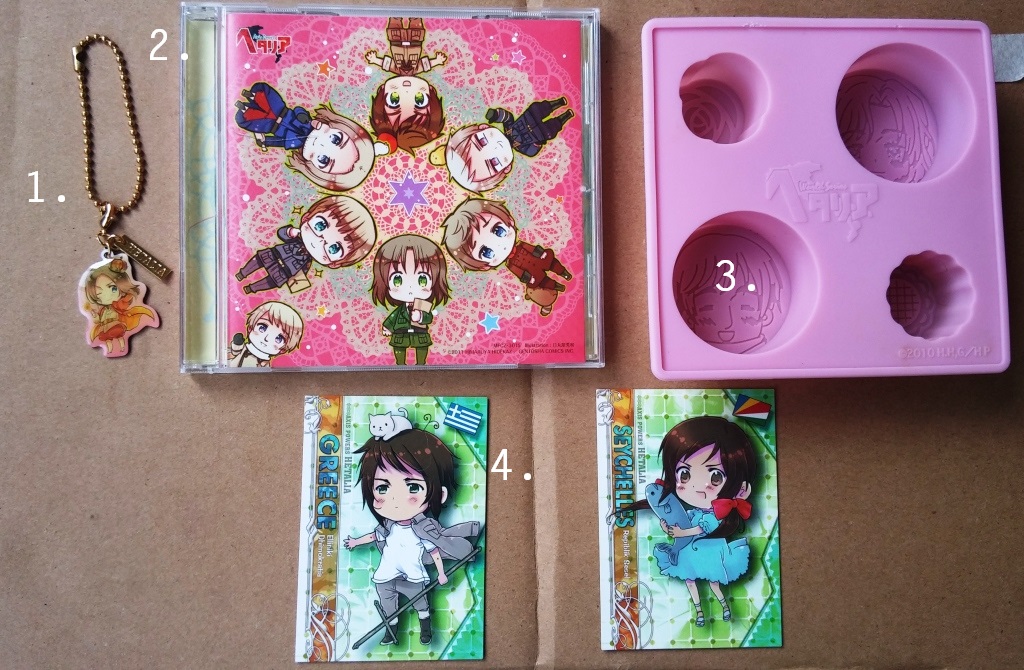 Arte Stella Cardverse France metal charm - never used, only taken out of its original plastic package for photo purposes - $13



Hetalia Digital Single The Best Plus α - hard case with slight damage (see where France is), CD completely intact and scratchless - $40


Hetalia Silicone Ice Tray (Russia and France) - mint condition, only used once - $10


Hetalia Trading Cards, Seychelles and Greece - mint condition, can be sent if purchased 2 or more items - $2 each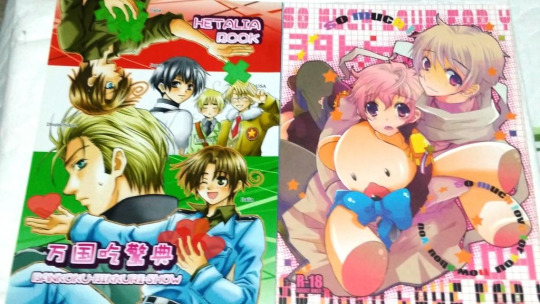 Left: $10, GerIta, America/Japan, FrUk, Ruslat
Right: $10 Ruslat (The cover says it's R18 - but it's more R15)
Arte Stella original A4 Artbook - Comes with extra poster! Bought this as a second-hand item, so the outer cover has slight wear and dents on its edges and poster already came with a slight tear/damage on the photo below, other than that it's in mint condition -$40
Willing to negotiage free postage on certain items if purchased more than one.